Babe, if we could harness the technological power behind MAC's new Matchmaster Concealers and direct it toward conquering the planet, we'd probably lock that ish down in half a day. Earth would be ours.
Right when I swatched these shades, I didn't think any of them would work well for me, because all of them seemed pretty peachy. I thought they'd look too jarring on my olive skin.
But then I started working shade 5.0 on to my forehead, cheeks, nose and chin, and shade 4.0 under my eyes. As I did so, they seemed to self-adjust to my skin…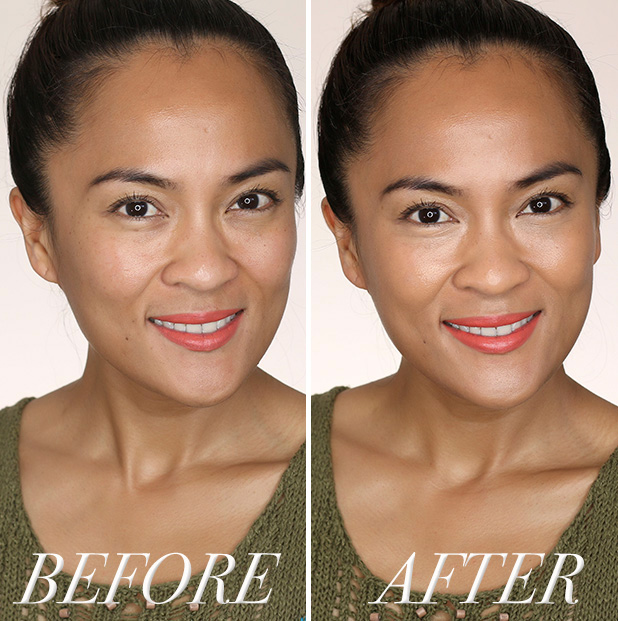 It's that whole personalized color thing… MAC calls it their "Shade Intelligence Technology." I call it beauty voodoo.
Whatever, it works. 🙂
The lightweight formula has a satin finish that looks very natural on the skin and not too flat.
I'm diggin' it. Right now I'm wearing just the concealer, along with the new Studio Sculpt Defining Powder on top, to go get my hair done, and I think my skin looks even and fresh.
MAC Matchmaster Concealer (the name doesn't exactly roll off the tongue, does it?) comes in 12 shades, and will be available in the permanent line starting September 4 online, and at MAC counters and stores starting September 11.
Your friendly neighborhood beauty addict,
Karen