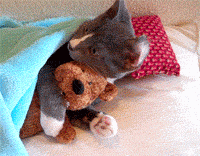 Do yourself a solid, you sensational señorita, and tap a little MAC Velvet Teddy lipstick on the apples of your cheeks as an impromptu cream blush.
Don't mind me; I'll wait [waiting]…
It's one those tried-and-true multitasking tricks many MAC addicts (myself included) like doing.
Also up there? Using lippies like Heroine and Ruby Woo as eyeshadows or even eyeliner!
Which brings me to this: The new MAC in Monochrome collection, which is available now. It takes what MAC fiends have already been doing for ages — re-purposing products — and makes it…official.
Going beyond lipstick
Six cult-classic MAC Lipsticks (Velvet Teddy, See Sheer, Ruby Woo, Heroine, Diva and Candy Yum Yum) get the props they so richly deserve in the form of their own sets of matching lipgloss, eyeshadow, blush and glitter inspired by their respective color. (Side note: Why'd MAC stop there? They should have gone all out with perfume and liner. After all, Velvet Teddy, Ruby Woo and Candy Yum Yum have already been released as fragrances. HMMM!)
Playing with finish and texture
Like cat eyes and red lips, monochromatic makeup is a classic theme that transcends trends. I remember having a convo with a makeup artist once who said that monochromatic looks (where you wear matching eyeshadow, blush and lipstick) are one of the easiest ways to do elegant makeup, and I agree 100%. I don't do it nearly enough, though.
That will be easy to rectify with the help of these sub-collections.
Subtle variations in the colors, along with different textures and finishes, keeps each of these sets from hitting a monotone note. Like, if I'm going to wear a matte beige lipstick like Velvet Teddy, I need to have at least a little shimmer on my eyes to contrast with my lips, and that's the case with this collection. Each of the items riffs on its namesake lipstick color without being identical.
More deets…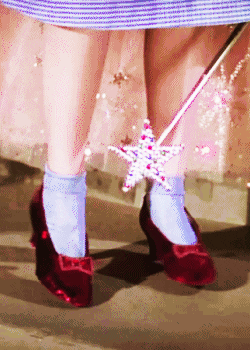 The Candy Yum Yum, Diva and Heroine color collections are online exclusives.
The See Sheer, Velvet Teddy and Ruby Woo ones are available online and at select MAC stores.
There are some great short videos on the MAC website of the different collections in action. Note to self (and to MAC): It's very helpful to see artists really pushing the products in different ways. Pretty sure I saw someone actually put Ruby Woo gloss on someone's lids, WOW.
The lipsticks are $19.50 each, Lipglasses $17.50, Glitters $22, Eyeshadows $17, and Powder Blushes $24 each.
Velvet Teddy: Setting the stage for all jewel-toned liners
As someone who's all about that neutral life, I'm all about the Velvet Teddy sub-collection. The tones go very well with two of my favorite MAC liners in Coffee and Teddy, and they're the perfect backdrop to the bright jewel-toned liners I've been wearing lately.
A bejeweled blue, green or purple baby cat eye, and I'm all set!
Your friendly neighborhood beauty addict,
Karen