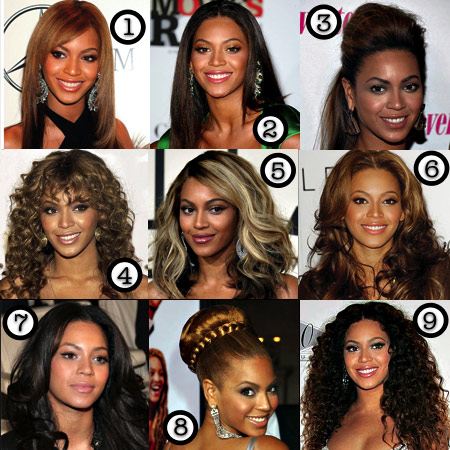 Rise and shine, morning glories. TGIF!
We're narrowing things down with this second Beyonce hairstyle poll, which includes the two top vote getters from the first poll a few days ago.
Girlfriend's rocked way more hairstyles than I thought… Whether it's a different color, texture or style, she's never kept the same look for long.
We might have to make this series a Beyonce hair trilogy, LOL!
Loading ...
Does anyone else get a young Mariah Carey vibe from style No. 4?
Your friendly neighborhood beauty addict,
Karen