As the name would imply, "you," or "we," are intended to be stars of this show — the MAC Holiday 2019 "Starring You" collection show — since it's starring…you, buuuut as much as I love ya, the real stars of this show are the glitter and frost.
Sorry! But yeah. Lots. O'. Glitter.
This release is all about big bling.
Quick MAC backstory: every year, MAC releases a massive limited edition holiday collection that includes a bunch of gift sets and at least one large makeup collection. The swatches here (all on my NC42 skin) are of the products in this year's makeup collection.
First, the LE packaging stands out with glossy black compacts and tubes and caps sprinkled with multicolored disco glitter, and it's very disco '70s over-the-top glam. 🙂
Me like.
It definitely makes a certain kind of impression…that we are here to have a party!
Also, I mean, I guess one could wear every product here on their face at once, because why not, right? Life is short. Might as well wear all the glitter you can, but for me, that would be a lot of look, especially to wear to work during the day. So, I'm much more likely to pick just one element, maybe two at the most, of bling, and keep the rest of my makeup low-key.
My favorite things in this collection are the intensely pigmented, sparkly loose eyeshadows, which are amazingly still totally wearable. Definitely give the purple and coppery bronze ones a swatch (the coppery bronze one looks like a loose eyeshadow version of MAC Teddy!).
I also like the glosses, which, like the eyeshadows, are shimmery, but still subtle enough to wear to most jobs.
My faves are the lightest colors — Counting Stars and Young Star — which look like nude, glossy lips when you pair them with MAC classic liners like Subculture and Whirl.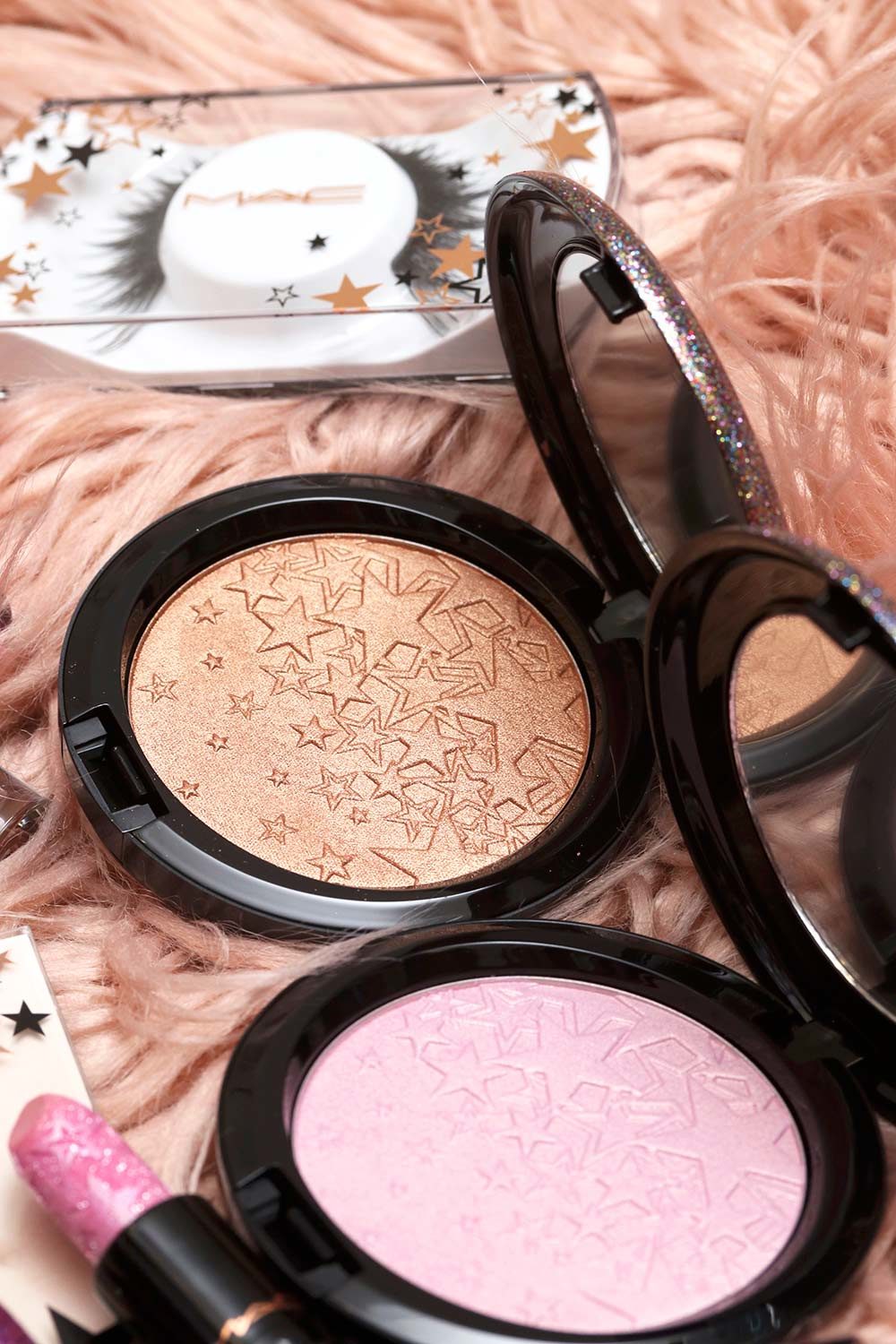 OK, if it's MAC Holiday collection time already, then the holidays are officially near! 🙂
Your friendly neighborhood beauty addict,
Karen