Kiko Milano is one of my favorite beauty brands because they create such superb products at nominal prices. I first heard about them through a friend who had traveled to Italy, and I'm excited to see their stores popping up stateside! Now I don't see a Kiko store coming to my neck of the woods in Atlanta anytime soon, but ordering online makes it just as easy.
For spring 2016, Kiko presents "The Artist" — a limited edition collection to inspire you to become a canvas of your own. The packaging is minimal and clean and was inspired by an artists's tools. I'm pleasantly surprised by the attention to detail.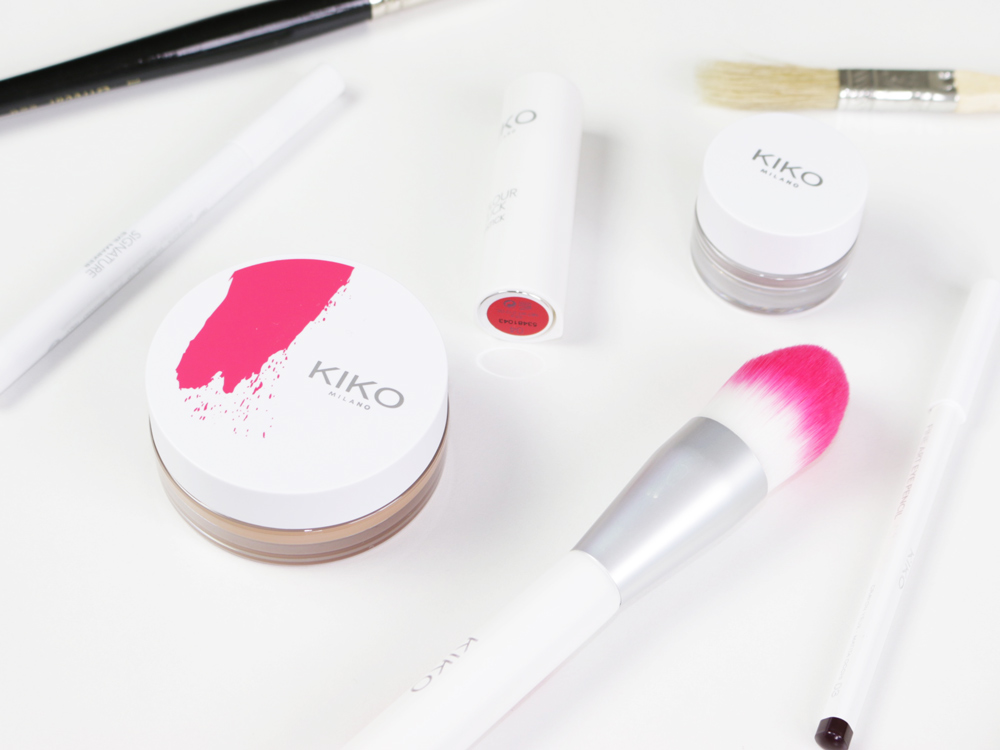 Starting on base makeup, the Glacial Light Soft Sifter Foundation ($15) is a lightweight water-based liquid foundation. The coverage is sheer, and it's available in six shades, with the one pictured being the darkest. 06 (Neutral 80) is a little dark for me, but according to the back of my hand, the foundation blends very nicely. Great for minimal makeup days.
I love how quickly the slightly oversized Artist Foundation Brush ($15), which Kiko recommends for this kind of formula, spreads the product. Conveniently, the brush is also very pretty to look at!
There's also a Powder Face Brush ($15) that looks heavenly.
Priced at just $8, the Colour Click Lipstick gives you full-on color from a single swipe. The click packaging is pretty addicting as well! Can't find any complaints with this lipstick, other than how there needs to be more shades!
The next two eye lining products are the most obviously artist inspired. Starting with the Signature Eye Marker ($8), which is spatula-shaped and has a very thick and rounded tip. If you turn it on its side, you can draw a thinner line. It drew on really easily for me, but it can't top some of my other favorite eyeliners.
Now, the Fine Art Pencil ($7) may just be the longest lasting kajal-type eyeliner I've ever tried, and the color of 03 is really unique and pretty for the under-eye area.
Since I've been playing around with the idea of a printable face chart, I decided to create a blank version for you guys to color and customize! Happy drawing…and see you in the next!
Anna