Last weekend, in a fit of cleaning/organizational inspiration, I repurposed these old cake stands from Pier 1 by turning them into an improv perfume display for my dresser.
I placed the shorter perfume bottles on the bottom, and the taller ones on the top. Then, to make it a little more "me," I added hula dancer Curious George and a piece of coral. 🙂
You could do this same cake stand idea with all kinds of things at home — hair products, body lotions, skin care products, makeup — whatever your sweet heart desires.
If you have any cute storage ideas, let me know! Also, please send pics (or links to pics). Inquiring storage-addicted minds want to know.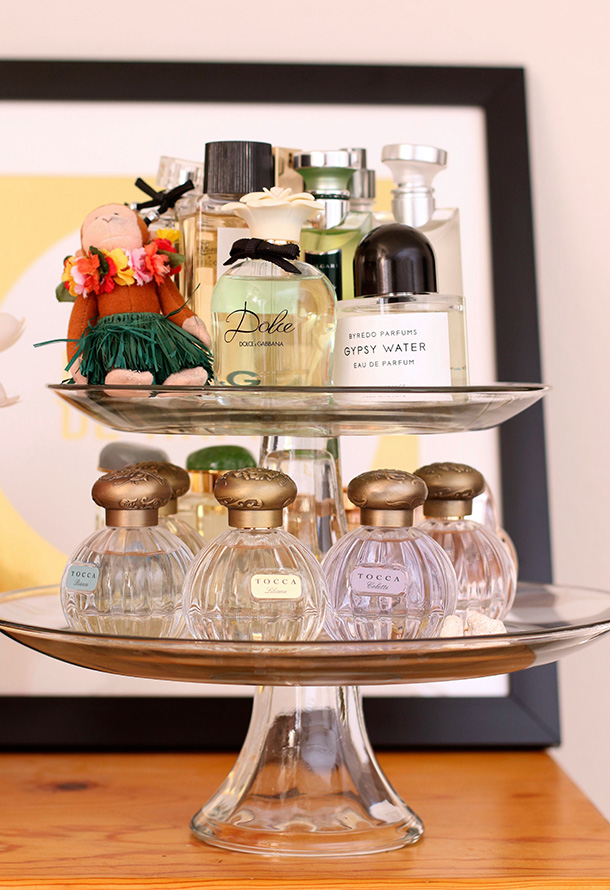 Your friendly neighborhood beauty addict,
Karen