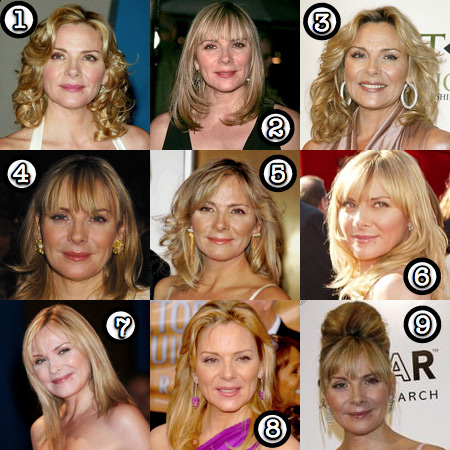 No matter how many times I re-watch episodes of Sex and the City, I never grow tired of Samantha Jones, played by actress Kim Cattrall. Remember the episode where she fell in lust with the priest?? Oy, vey!
I think Kim looks wicked hot for 54, and I'm counting down the days till the new movie arrives (t-minus 10 days and counting!).
Are you gonna see it (it's okay to say no)? 🙂
Loading ...
Come see which hair won in these other Sex and the City polls…
Your friendly neighborhood beauty addict,
Karen