Okay, I have to get Tabs a new phone, because either he doesn't know how to use his, or he's deliberately ignoring me. He's been on location in Paris for a few days doing his kitty modeling thing while I've been stuck here in Novato getting the place ready for Christmas. He was very specific before he left about how we wanted things prepared for his return. Two stockings hung by the tree, fresh catnip sprinkled around his cat tower, two scoops of Fancy Feast tuna in gravy heated to exactly 73 degrees in the microwave, a clean litter box, and a bowl of chilled Evian.
I need to find out when he's coming back, but I've already sent him like 20 unanswered texts!
Who is Tabs the Cat? About three years ago I befriended a stray, flea-bitten tabby cat with a bad case of worms. I could see he'd fallen on hard times, but his profound knowledge of high fashion and department store cosmetics led me to believe that he was more than meets the eye. We became fast friends, and now he's actually my boss (and a successful kitty model).
Here's the latest from his portfolio…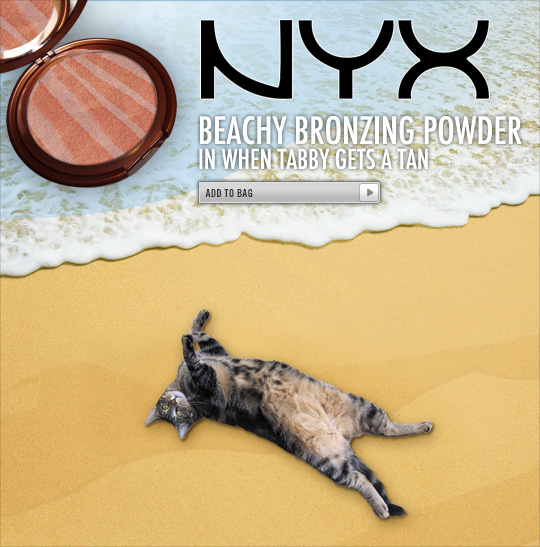 Your friendly neighborhood beauty addict,
Karen